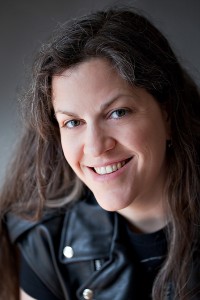 Hi! I'm Ealasaid A. Haas.
How the heck do you pronounce "Ealasaid"?
Like this: Ellis-ade. Like "Ellis Island" and "lemonade" smashed together. It's Scots-Gaelic, which is why it's not pronounced like it's spelled.
Who are you?
I'm me!
If you're looking for one of those short blurbs, well, my extensive list of hobbies and interests kind of makes that hard. See below.
What do you do?
All kinds of stuff. Here's a list of some of it, in no particular order:
Aikido
Knitting
Watching movies
Reading (and binding and repairing) books
Writing (mostly nonfiction these days — blogging, essays, articles…)
Gardening (I live in an apartment, so it's all pots)
Developing my own book categorization system
Reading webcomics
Doodling
Yoga
Shiva Nata
Personal and spiritual development
See what I mean?
These days (early 2012) I mostly work as a contract technical writer while doing bookbinding and book repair.