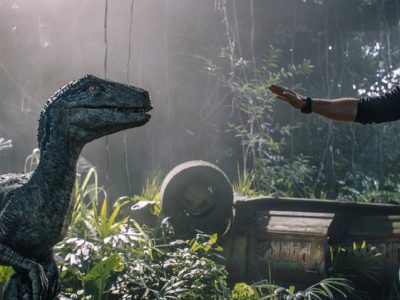 Directed by: J. A. Bayona
Starring: Bryce Dallas Howard, Chris Pratt, Daniella Pineda, Justice Smith, Rafe Spalls, Ted Levine
Rated: PG-13 for intense sequences of science-fiction violence and peril
It's been three years since Hollywood tossed "Jurassic World" at us, and they're at it again with "Jurassic World: Fallen Kingdom." As with the previous film, if all you want to do is look at cool dinosaur-monsters, the new film will do a pretty good job of meeting that expectation. Otherwise, this is more of the same badly written, badly edited nonsense. On the bright side, Claire (Bryce Dallas Howard) is a bit less incompetent this time around.