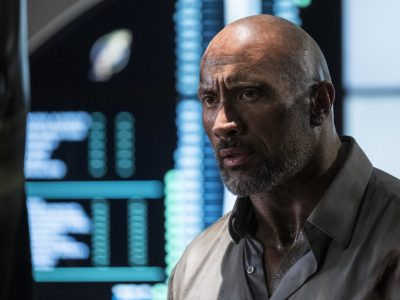 Directed by: Rawson Marshall Thurber
Starring: Dwayne Johnson, Neve Campbell, McKenna Roberts, Noah Cottrell, Roland Moller, Byron Mann, Chin Han, Hannah Quinlivan
Rated: PG-13 for sequences of gun violence and action and for brief strong language
Movies Starring Dwayne Johnson almost always have a few things in common: action, humor, and at least a little ridiculousness in the service of entertainment. They generally are not subtle or full of nuanced character development. "Skyscraper" fits the pattern. The only character development is the villains realizing how badly they've underestimated our hero and his family. If you like this kind of movie and don't have a bad fear of heights, this is a great way to spend a couple hours in air conditioning.