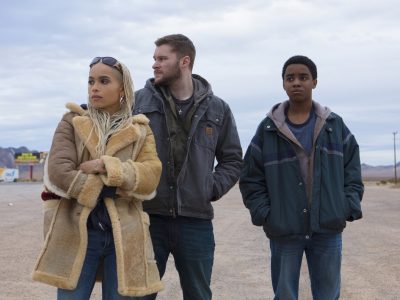 Written and Directed by: Jonathan and Josh Baker (adapted from their short film)
Starring: Myles Truitt, Jack Reynor, Zoë Kravitz, James Franco, Dennis Quaid
Rated: PG-13 for gun violence and intense action, suggestive material, language, thematic elements and drinking
"Kin" opened without much fanfare, and no surprise – it's the feature film debut of not only its star (Myles Truitt), but its writer-director team, Jonathan and Josh Baker as well. The product of these newcomers' work is good, though, especially considering that they're new to cineplex screens. This is a competent, solid film with a few things to say and a driving, focused plot.