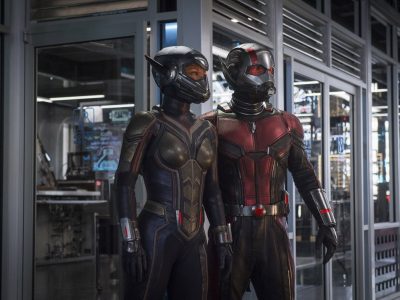 Directed by: Peyton Reed
Starring: Paul Rudd, Evangeline Lilly, Laurence Fishburne, Michael Douglas, Michelle Pfeiffer
Rated: PG – 13 for some sci – fi action violence
"Ant-Man and The Wasp" is a juggling act. It somehow manages to keep a bunch of subplots, multiple character motivations, and a rather unusual MacGuffin in the air all at once. How well it succeeds at being entertaining depends a lot on how willing you are to keep up with the twists and turns – or your willingness to just let the fun carry you along like a bubble on a stream.