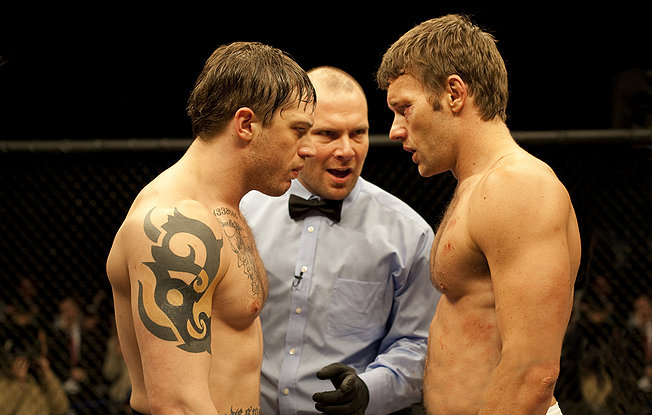 Directed by: Gavin O'Connor
Starring: Tom Hardy, Joel Edgerton, Nick Nolte, Jennifer Morrison
Rated: PG-13 for sequences of intense mixed martial arts fighting, some language and thematic material.
Films in which boxing or other forms of physical violence stand in for verbal communication between men are hardly new, but "Warrior" sets its conversation-with-fists in the Mixed Martial Arts (MMA) competitive arena. As a bonus, it stars two actors who manage to deliver not only believable combat stunts but impressive performances as well. This is no ordinary sports film.