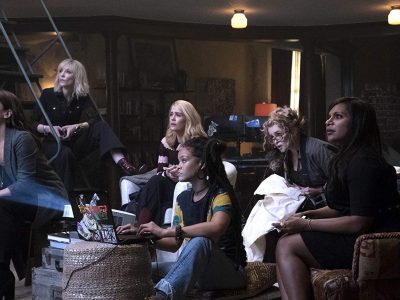 Directed by: Gary Ross
Starring: Sandra Bullock, Cate Blanchett, Anne Hathaway, Helena Bonham Carter, Mindy Kaling, Sarah Paulson, Awkwafina, Rihanna, Richard Armitage,
Rated: PG-13 for language, drug use, and some suggestive content
The heist movie is such a classic genre of film that it's hard to break new ground. "Ocean's 8" comes close, bringing us an all-woman crew of con artists and thieves working together to pull off the impossible. It's set in the same universe as "Ocean's 11" and its sequels, but there are only a couple of cameos featuring actors from the earlier films.