Keanu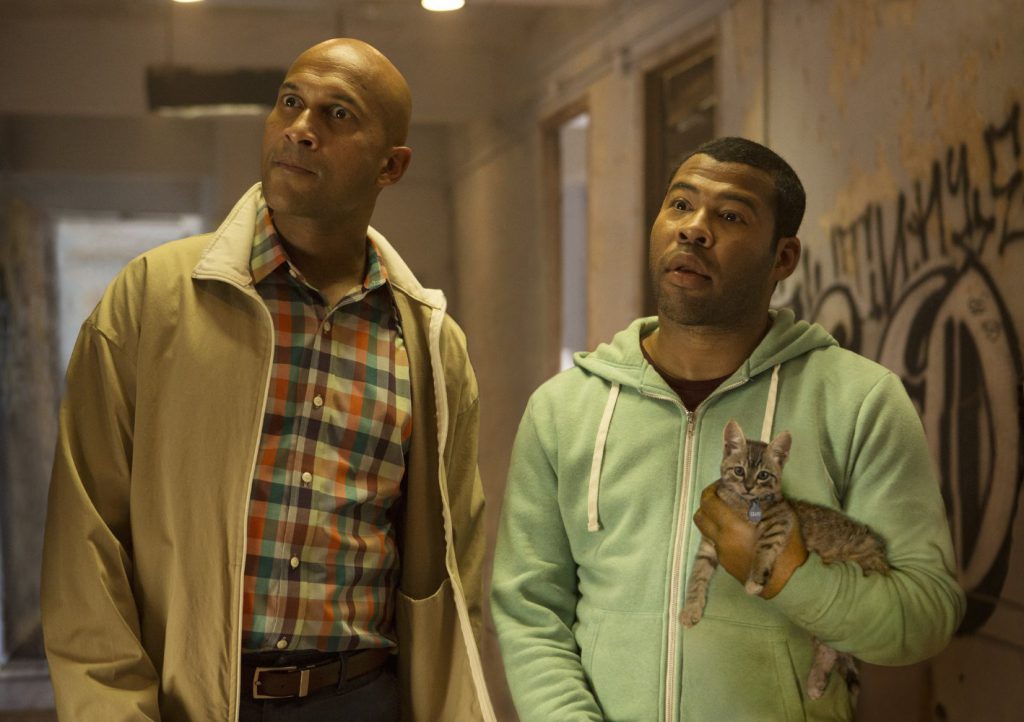 Directed by: Peter Atencio
Starring: Keegan-Michael Key, Jordan Peele, Tiffany Haddish
Rated: R for violence, language throughout, drug use and sexuality/nudity
Fans of the TV show "Key & Peele" have real reason to celebrate: the comedy duo's new film, "Keanu," includes many of the things that made the show great. Keegan-Michael Key and Jordan Peele successfully transition to the big screen and bring us an action movie with two hilariously regular dudes at the center of it. For added comedy and pathos, their motivation is a hyper-adorable, fluffy kitten.
Rell (Peele) has just gone through a bad breakup. In his darkest hour, when life seems to have no meaning, a kitten appears on his doorstep. He names the little guy Keanu and adopts him – completely unaware that the cute ball of fluff is the escaped pet of a local drug dealer. When his place is broken into and Keanu goes missing, Rell strongarms his cousin Clarence (Key) into helping him track down and rescue the cat. It seems simple enough, but by the end of the night the two suburban guys are trying to pass as hardened assassins, participating in drug deals, getting shot at, and very nearly starting a gang war. This is a comedy homage to cheesy action movies.
It's a silly story, but it works – in part because of the characters' ultra-clear motivations. Pet owners know how determined they can be to do everything necessary for their pets' happiness and safety. Rell's complete commitment to getting Keanu back, even in the face of hardened killers, is at once hilarious and completely believable. Clarence starts out willing to help because he cares about his ne'er-do-well cousin, but winds up having his own reasons to stay along for the ride.
Keanu is played by a collection of seven trained kittens, and a great deal of work was clearly put into capturing a solid performance in each scene. As a result, not only is the cat mind-bogglingly adorable, he also has his own personality and motivations. It's not clear why he chooses Rell to be his new owner, but once he's made that choice, Keanu does what he can to help Rell and Clarence get him back.
The secondary cast is full of solid performances from a collection of comedians and other actors. Method Man, Tiffany Haddish, Will Forte, Luis Guzman, Rob Huebel, and Nia Long all make appearances – plus, of course, there's a cameo by the kitten's namesake, Keanu Reeves.
"Keanu" isn't a particularly ground-breaking film in terms of comedic tropes, so if pretty standard Hollywood comedy and action tropes bother you, stay away. If you don't mind them or can be won over by a sufficiently funny flick, you may like it. The television show is a good litmus test here – if you love the often-awkward humor of Key and Peele, you'll love "Keanu."
A quick spoiler post-script for people who want to know if the kitten survives before they see the film: He does. Lots of close calls, but he is fine at the end.