Mechanic: Resurrection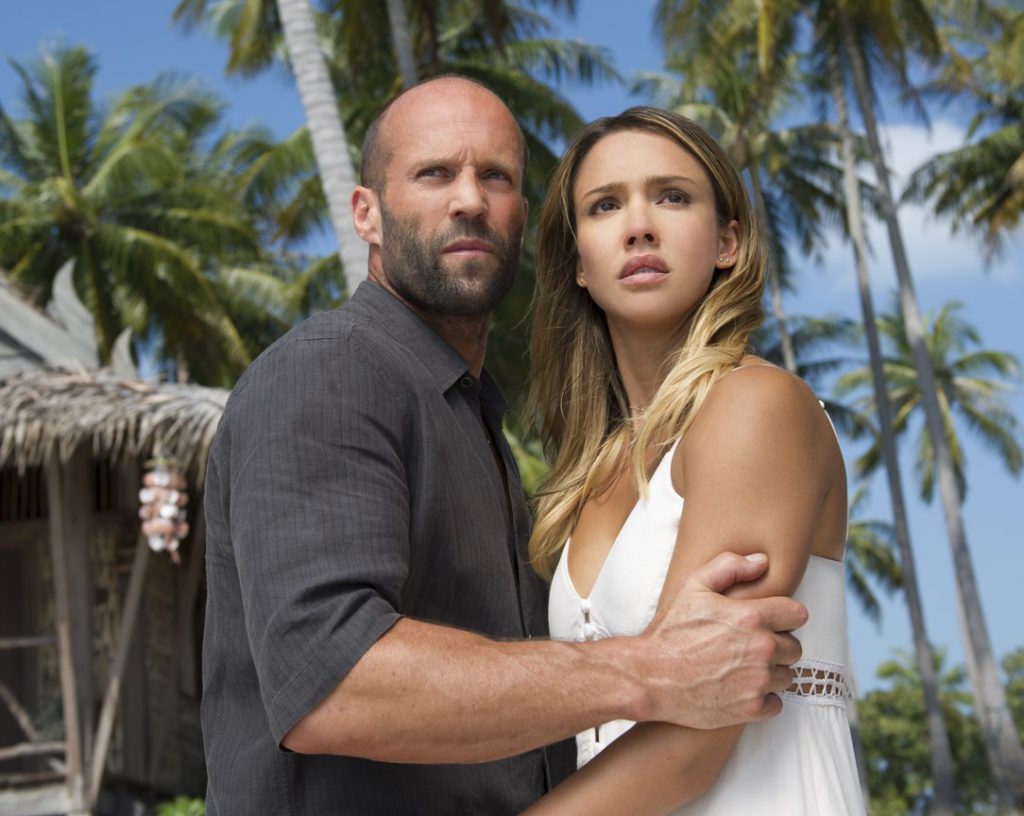 Directed by: Dennis Gansel
Starring: Jason Statham, Jessica Alba, Sam Hazeldine, Tommy Lee Jones, Michelle Yeoh
Rated: R for violence throughout and language
Summer movie season has pretty much wrapped up, and we're heading into the Halloween crop of scary movies before the big family flicks of Thanksgiving and Halloween. If you haven't quite gotten your fill of explosions and mayhem, "Mechanic: Resurrection" is here, hoping to fill that gap for you. Unfortunately, unless you want to go mock a movie relentlessly, you're probably better off staying home.
The first film, a remake of a 1972 Charles Bronson movie, was a gritty action flick that kind of fell apart toward the end. The new film never gets things together enough for them to fall apart. This feels like someone took pages out of a bunch of cheesy old action flicks, shuffled them together, and started filming. Sadly, it doesn't have the charm of those campy old movies.
The protagonist of the last film, Bishop (Jason Statham), has retired from his job as a hired killer, but an old foe (Sam Hazeldine) strongarms him into killing three more people – by threatening a young woman (Jessica Alba). Michelle Yeoh and Tommy Lee Jones have bit parts, adding a little star power to the cast.
There are a few things the film does right. There are some lovely wide shots of Rio de Janiero and a few other international locales. The stunts include a vertigo-causing sequence involving a rich man's skyscraper-top swimming pool. More significantly, Alba's character isn't entirely helpless. She has a lot of the features of the standard action damsel-in-distress, but is good enough at hand-to-hand combat to give her captors some trouble, and she manages to find a way to get information on her whereabouts to Bishop. She doesn't manage to save herself, but she's not completely useless.
Just about everything else is terrible, and not even in the "so bad it's good" way. The entire effects budget apparently went into the skyscraper pool sequence, and almost every other effects shot, from green-screen backdrops to CGI explosions, is almost embarrassingly awful. Pretty much everything about this film has been done better elsewhere. It's disappointing, given that when Statham first showed up he seemed like he might be bringing a breath of fresh air to the genre. Here, he's just going through the motions.
That this is such a by-the-numbers action film could be a strength, if you don't care about cinematography or special effects. There are no surprises here, though the filmmakers pretty clearly thought they were being clever and turning the genre on its head. This isn't good enough to be the cinematic equivalent of comfort food, unless you like a casserole of leftovers past their prime.
If you just want to see Jason Statham doing another of his trademark "very serious British action star" roles, "Mechanic: Resurrection" might be worth seeing. Otherwise, avoid this "so bad it's just bad" flick and go see something else.