Murder on the Orient Express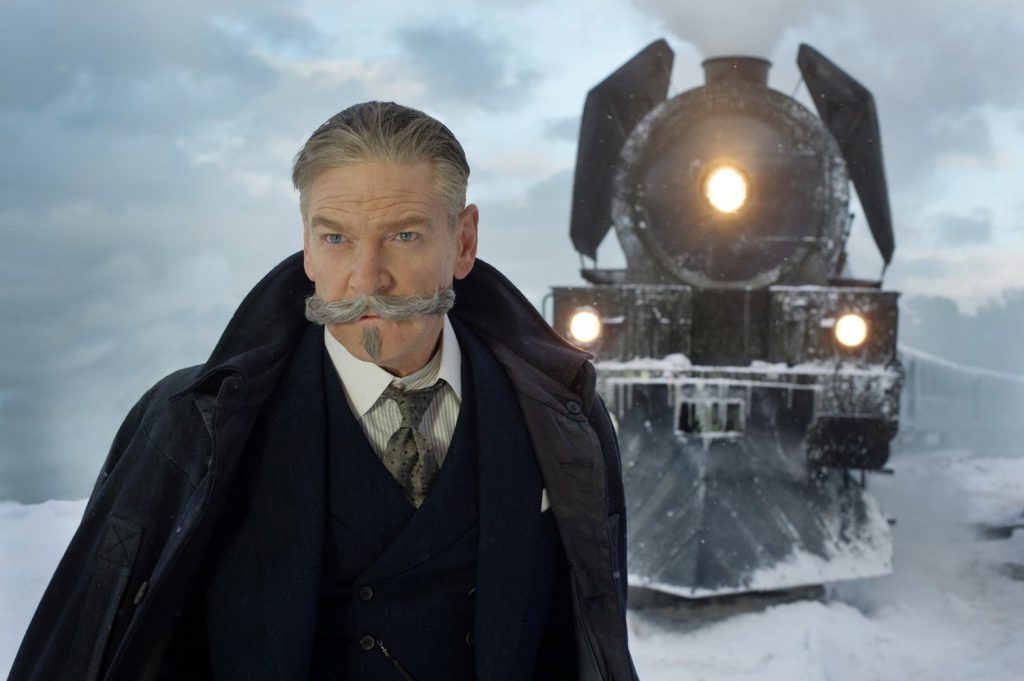 Ealasaid A. Haas
Directed by: Kenneth Branagh
Starring: Lucy Boynton, Kenneth Branagh, Olivia Colman, Penelope Cruz, Willem Dafoe, Johnny Depp, Judi Dench, Josh Gad, Manuel Garcia-Rulfo, Derek Jacobi, Marwan Kenzari, Leslie Odom Jr., Michelle Pfeiffer, Sergei Polunin, Daisy Ridley
Rated: PG-13 for violence and thematic elements
There's something comforting about a classic murder mystery or detective novel, and Agatha Christie was one of the structure's early adherents. Her novels and stories have been read around the world and turned into all manner of other media. Kenneth Branagh's new adaptation of her novel "Murder on the Orient Express" joins numerous other adaptations bringing this classic to the screen. This version goes all-out: almost every plot-significant character is played by a well-known and gifted actor, and the visuals are stunning. If you like a classic detective story, you are in for a treat.
The story revolves around celebrity detective Hercules Poirot (Kenneth Branagh, in a spectacular mustache), who is a last-minute addition to a sold-out three-day train trip from Istanbul to Calais. The train is full of interesting people, including a princess, a missionary, a gangster, and an engineering professor. When the gangster turns up dead, Poirot is tasked by the train owner's representative (and Poirot's friend) to find the killer. The investigation turns up more and more unusual and confusingly contradictory information, and Poirot is challenged to the edge of his considerable ability.
A good murder mystery is a bit like a pocket watch with a glass back – the longer you look at it, the more clear and intricate its workings appear. Christie's books are classics for good reason, and the solid structure of her story is still present even with the changes made for the page-to-screen transition.
Everything visual about the film is superb, from the costumes to the train itself. The berths are cramped, the dining car is sumptuous, and the landscapes the train winds its way through are vast and beautiful.
For those of us used to David Suchet as Poirot, Branagh's elaborate mustache takes some getting used to, but he makes the fastidious detective with the ludicrous facial hair believable. The ensemble cast vary in how much acting they're called to do, but they fill their roles with the same shiny aplomb as the previously-mentioned pocket watch's gears do. The wheels all turn, the mystery of the gangster's death is solved, and justice is served. What more can we ask of a classic mystery?
Folks who dislike the construction of most murder mysteries are best advised to stay away. Fans of the Poirot books may find the changes too significant and too frequent to properly enjoy. For everybody else, "Murder on the Orient Express" is a fun way to spend a couple of hours.