Underworld: Blood Wars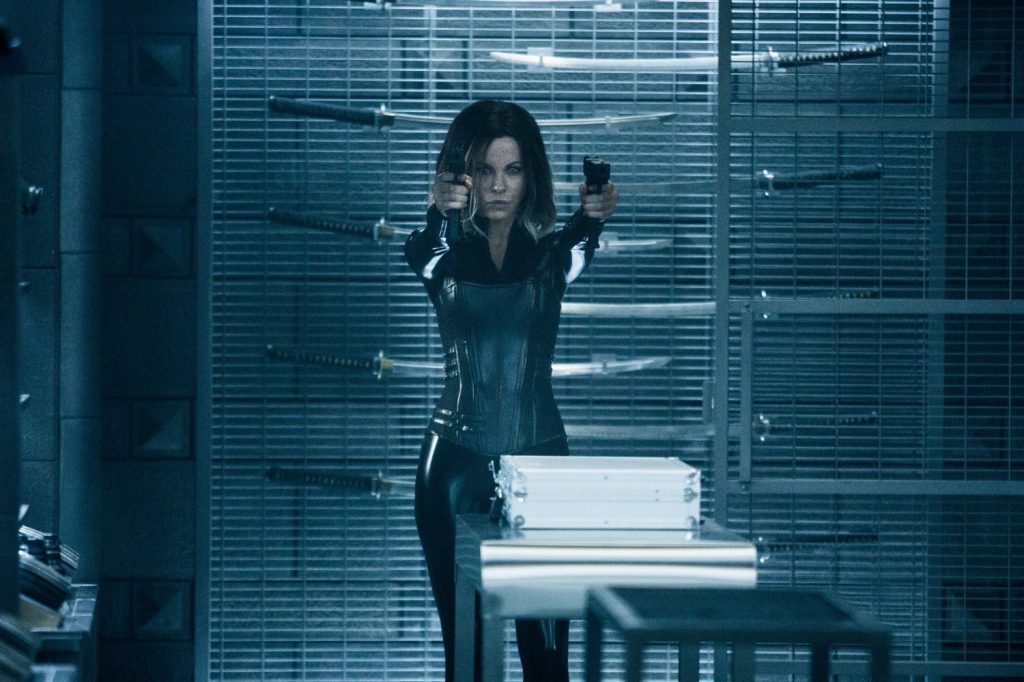 Starring: Kate Beckinsale, Theo James, Tobias Menzies, Lara Pulver, Charles Dance, James Faulkner
Directed by: Anna Foerster
Rated: R for strong bloody violence, and some sexuality
"Underworld: Blood Wars" is the fifth installment in this fan-beloved and critic-despised franchise. If you haven't seen the others, don't worry – what little information you need to enjoy the film is recapped in an opening narration and occasional flashbacks. This is not a subtle series, but "Blood Wars" tries its best to have a complex and interesting story. What matters to most of us, though, is whether it's awesome or not – and rest assured, it is exactly as awesome as the rest of the series.
Elite vampire warrior Selene (Kate Beckinsale) is back in her immaculate black latex and flowing coat, but rather than pursuing vengeance, she just wants to be left alone. The previous films have left her bereft of everyone she cares about, and she has no interest in the ongoing war between vampires and lycans (werewolves). The war isn't done with her, however, and political intrigue and violence drag her back into the conflict.
The fight scenes are awesome, and we get a couple spectacularly gory and anatomy-revealing final kills (including one straight out of "Mortal Kombat"). Beckinsale and the rest of the cast and stunt crew do a great job of balancing up-close-and-visceral shots with wider ones that let you enjoy the choreography. There are some crafty bits of strategy and use-of-setting, and (like all the other films), it's a visual feast.
The vampires continue to be monochromatic – the one remaining large coven does everything in black, from clothes to décor, and a new, Nordic coven that was supposedly a myth is all in white. The Nordic coven have some interesting spiritual practices, and bring a whole new element to the series by introducing the "sacred world." Not that this element is in any way explained – presumably we'll learn more in the next film.
The chief flaw in "Blood Wars" is the same thing that dogs the rest of the series: nobody seems to be having any fun. Everyone is grim and intense about vampire politics and bloodlines, werewolves are serious business even when their CGI manifestations are terrible, and so on. The best vampire movies have a bit of camp to them, but this film takes itself far too seriously to add any of that.
On the other hand, the most naturally-powerful characters in "Blood Wars" are all women – the men who have special abilities either owe them to substances or inherited them from their mother. Plus, there's no love story. It's rather refreshing.
You almost certainly already know whether you want to see "Underworld: Blood Wars." If you've seen and enjoyed the earlier films, you will not be disappointed. If you dislike any of the primary elements of the franchise, stay away. If somehow you like vampire and werewolf movies and urban fantasy in general and haven't seen any of these movies, you don't need to have seen the rest to enjoy this one – but if you like this one, the others are worth tracking down.