xXx: The Return of Xander Cage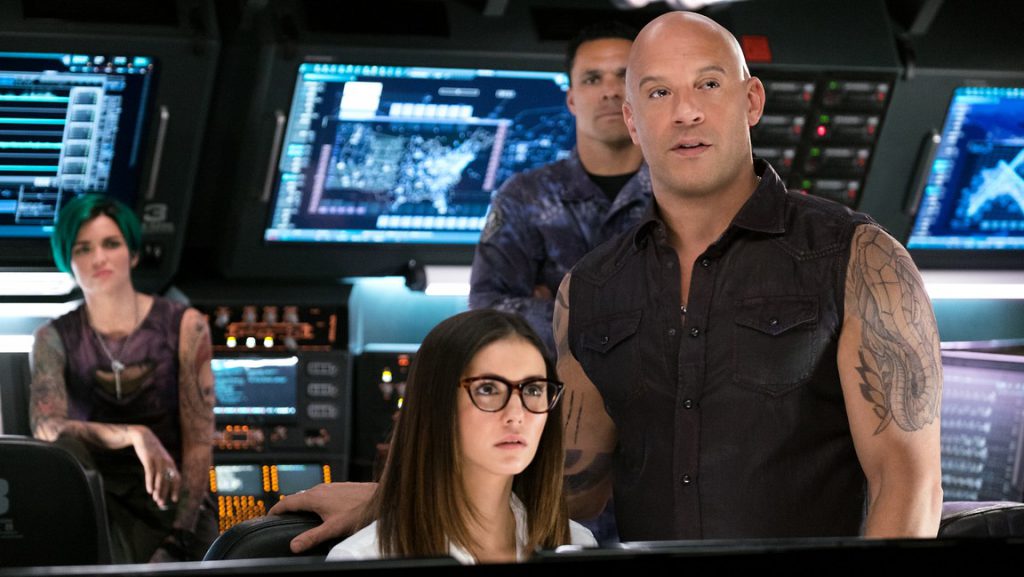 Directed by: D.J. Caruso
Starring: Vin Diesel, Toni Collette, Deepika Padukone, Donnie Yen, Ruby Rose, Tony Jaa, Kris Wu, Rory McCann, Samuel L. Jackson
Rated: PG-13 for extended sequences of gunplay and violent action, and for sexual material and language
As we saw Samuel L. Jackson say in the trailer for "xXx: The Return of Xander Cage," the entire point of this film is for our heroes to "Kick some butt, get the girl, and try to look dope while you do it." The women don't need saving (and do a lot of dope-looking butt-kicking themselves), but otherwise? It nails it. This is not a film about character, serious ideas, or story. This is a big, dumb action movie. It's a solid entry in the class to which it aspires, so if that's what you like, you're probably going to enjoy it.
Xander Cage (Vin Diesel) faked his death, but NSA goon Marsh (Toni Collette) manages to track him down. She wants him to track down the people who stole a mysterious hacker device from the NSA. Anything else about the film's story is pretty much irrelevant. There's an object everybody is chasing, and because the film has mild aspirations of political intrigue, it's not always clear who's on whose side. Xander picks a team to help him track down the plot device, they fight the other team who has it, etc.
None of the actors are really bothering to act, which is generally fine. They all have at least a wisp of personality, even if that wisp is just "cool Asian guy with bleached faux-hawk who does acrobatic fighting stuff," and really, that's all we need. It's pretty cool that the cast is so diverse: of the nine main characters, we have four women and five people of color. Add in some goofy one-liners, and we are good to go.
There are a ton of fancy stunt shots, of varying levels of ridiculousness. Unfortunately, some of the special effects are 80s action movie quality, which is disappointing (green screen has come a long way, but you can't tell from the dirt-bike-surfing chase sequence here). If you can forgive that, though, there's plenty here to love. We get to watch Xander ski down a tropical forest mountain with no snow on it, our protagonist jumps out of a plane with no chute (and is able to chase down falling debris that does), and there are all kinds of other lunacy.
The hand-to-hand fights are glorious – Donnie Yen is clearly well-trained and talented, Diesel is an old hand at action flicks at this point, and the rest of the central cast of characters have solid moves as well. There's a good bit of up-close hand-held camera work, but it's mixed in with longer shots in most sequences, so fans of both types of cinematography can enjoy things.
If you like action-movie spectacle and don't mind the lack of plot, character development, acting, or sense, "xXx: The Return of Xander Cage" is a must-see. Otherwise, not so much.