Proud Mary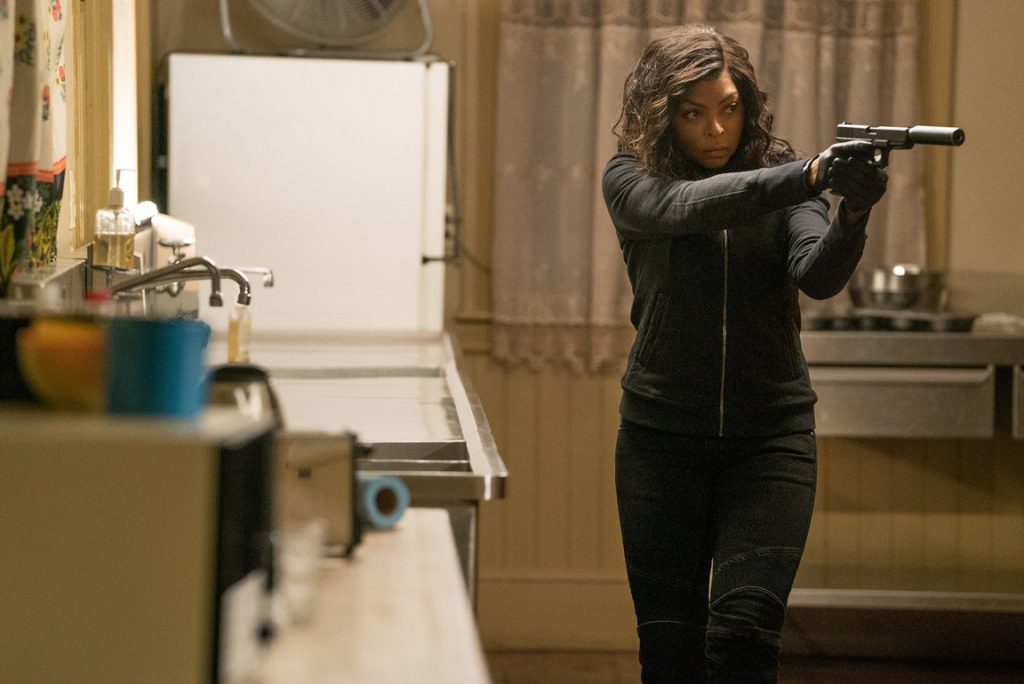 Directed by: Babak Najafi
Starring: Taraji P. Henson, Jahi Di'Allo Winston, Billy Brown, Danny Glover, Margaret Avery
Rated: R for violence
"Proud Mary" is not for everyone. It's violent. It includes cruelty toward children. Its protagonists are Mary (Taraji P. Henson) and Danny (Jahi Di'Allo Winston), a Black woman and a Black pre-teen. It draws on Blaxploitation films from the 70s and is very much a big action movie, but it takes itself a bit too seriously. This is a movie that is short on original thinking but that does okay in other departments.
The story is pretty familiar: a ruthless organized-crime assassin carries out an execution but discovers the victim had a child. She can't bring herself to kill the kid (who luckily hadn't seen her), and she steals a photograph of him on her way out. When she tracks him down a year later, he's been taken in by a Russian mobster who is abusing him and making him run drugs and money. She takes the boy in, and (in a moment of anger) kills the mobster and his goons, destroying the tentative peace between her organization and the Russians.
Henson brings a gut-level burn to the role, making Mary believable as both a gunslinging-hit-woman and a caring, would-be mother figure. Folks cringing at the inclusion of a child in the film can rest easy: Winston plays Danny as a child far older than his years, and not in a broad, cloying way. He's guarded and cynical, and in the few scenes where Danny gets to let his guard down, he's youthful without being annoying. The other actors have very little to work with, character-wise, but they show up and do their best with what they have.
The gunplay and hand-to-hand combat is all pretty good. This isn't Iranian director Babak Najafi's first action flick (he also helmed "London has Fallen" and "Easy Money II: Hard to Kill"), and he can make a decent popcorn movie. It helps that he draws solid performances out of the actors here, making the emotional bonds between them palpable.
One interesting thing about "Proud Mary" is that under all the flash and bang and stiff script, there are threads that seem significant and purposefully-chosen. Mary wears a variety of wigs, and always has hair at least to her jawline, while pretty much everyone else in the film is male and either very short-haired or bald. The idea of owning a person comes up twice, and both times the characters who say it meet swift ends. There are probably others that would show up on a second viewing. This is not an intellectual movie, by any means, but someone in the production slipped these in.
"Proud Mary" doesn't manage to be a classic Blaxploitation film, but it's a decent action movie if you take it on its own terms. It's not great, but it's entertaining if you're willing to overlook a flawed script and a complete lack of anything surprising plot-wise.