Crazy Rich Asians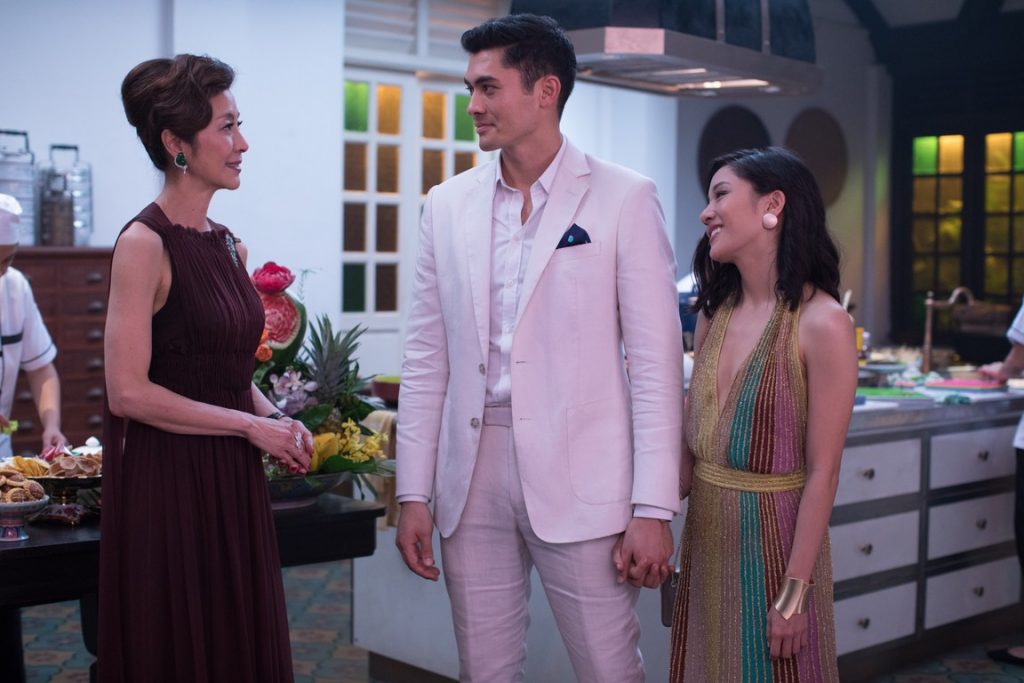 Directed by: Jon M. Chu
Starring: Constance Wu, Henry Golding, Michelle Yeoh, Gemma Chan, Lisa Lu, Awkwafina, Ken Jeong,
Rated: PG-13 for some suggestive content and language
"Crazy Rich Asians" is a pretty straightforward duck-out-of-water romantic drama. What sets it apart is its entirely-Asian cast. While sharp-eyed folks will note that the cast is all on the pale end of Asian, this is still a groundbreaking film. Every lead actor is Asian, as are the secondary characters and most of the extras. No more excuses when Hollywood casts yet another white person in an Asian role – here are a bunch of Asian actors to choose from with leading-role-experience. On top of all that, it's a fun, sweet movie.
The story follows Rachel Chu (Constance Wu), a Chinese-American econ professor, as she travels with her boyfriend Nick Young (Henry Golding) to his home country of Singapore. Nick's heading home to attend his best friend's wedding, and he brings Rachel so he can introduce her to his mother Eleanor (Michelle Yeoh) and other relatives. What he hasn't told Rachel is that he comes from a super-wealthy and very traditional family, and he's already made them angry by staying in America to date her.
Rachel has to survive a week of festivities with Nick's family, most of whom dislike her already. Fortunately, Rachel's old college friend Peik Lin Goh (Awkwafina) and the Goh family love her and have her back, whether by getting her dressed up fancy enough or cheering her up after yet another bad experience.
The performances are all solid. Wu makes Rachel a sympathetic heroine, someone we can root for who has her insecurities but also has some serious backbone when she needs it. Golding brings a lot of charm to his role, making it obvious why Rachel loves him. He's been lying by omission to Rachel all this time, though, and Golding doesn't shy away from the ugly side of his character. Yeoh, of course, is fantastic as always – her Eleanor has perfect manners and tremendous dignity, and can cut you down to size in the cruelest way possible with just one or two sentences.
Director Jon M. Chu knows how to do lavish set pieces, and the settings in "Crazy Rich Asians" don't disappoint. The family home is a mansion with armed guards and a taxidermied tiger in the foyer, and when it's full of people dressed up for a party, it's more than a little mind-boggling. The wedding Nick and Rachel are in town for almost defies description. Let's just say it starts out jaw-dropping and just gets more over-the-top as it goes along.
Here's hoping that this is just the first of a bunch of films with all-Asian leads, and that this representation trickles out to movies in the vein of "Ghost in the Shell" so they'll stop pretending there are no Asian actresses they can cast. "Crazy Rich Asians" isn't a perfect film, by any stretch – but it succeeds at what it sets out to do: be a fun romantic movie that is almost entirely peopled by folks of Asian descent. If you like comedies of manners or fish-out-of-water stories, this is a film for you, no matter what your descent is.